Event
AUGUST 2018 MARKS 40 YEARS OF MOLD BUILDING FOR DELTA MOLD
August 2018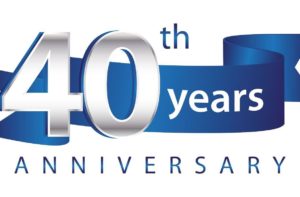 Delta Mold, Inc. was founded in 1978 to service the emerging plastic part business in the Southeastern U.S. The founders of the company decided to locate in Charlotte, NC to take advantage of the manufacturing environment and support companies, the transportation hub of the Charlotte airport, the national trucking capabilities, and the feel of the growing city.
Initially our focus was on the expanding plastic part needs of business machine products such as personal computers, keyboards and printers that were experiencing explosive growth in the late 1970's. As these products became commodities and their manufacturing went off-shore, Delta Mold revised its focus to large plastic parts for products such as televisions, lawn and garden tractors and vehicles, recreational vehicles such as golf carts, and the trucking industry.
Our ability to provide our growing customer base with their tooling and repair needs as they supplied the large plastic part needs of their diverse OEM customers enabled Delta Mold to grow into the largest big plastic part injection mold manufacturer in the South. Our focus on customer and employee satisfaction remains strong today after 40 years in business.