News
Modern Mold Expertise
Business In Focus Magazine
By: Ryan Cartner
Dec 2017 – Jan 2018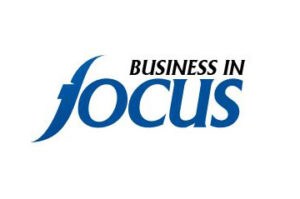 Delta Mold Inc. is an injection mold manufacturer operating from Charlotte, North Carolina. In addition to mold making, it offers service, repair, and sampling services. The organization was established in 1978 by Rudy Mozer, and to this day, it remains a privately-held, family-owned-and-operated company. It is now in its second generation of ownership with Rudy's son Eric Mozer in the owner's chair. The company's leadership team has been headed for the past seven years by the current President, Jim Quinn.
An injection mold is a hollowed block that can be injected with liquid plastic, foam, or other material that will fill the space in the block and harden into that shape. Delta Mold uses machining equipment to make high precision, tight tolerance molds for a wide range of applications spanning many industries.
While many of its competitors specialize in developing products for specific markets, Delta Mold has made an effort to diversify its customer base. No single industry has more than twenty-five percent of its business. This strategy has led to the company surviving challenging market fluctuations by being able to go where work is available. When one industry suffers a downturn, Delta Mold can dig into market sectors that are still producing. The company make molds for everything from trash cans to heavy truck and automotive applications, among many others.
The company has seen steady growth throughout its existence and continues to seek further growth opportunities going forward. Today, Delta Mold employs 125 people on three shifts, seven days a week, and it earns roughly thirty million dollars in annual revenue. Its two facilities currently total 70,000 square feet. In the beginning, the company focused on small-scale injection mold tooling, but after decades of expansion, it is now capable of building up to 6,600-ton injection molds.
Next year, as the company approaches forty years in business, it will add two new high-ceiling bays, which will increase the size of the facility by an additional 40,000 square feet. There are also plans to make a significant investment in new capital equipment to improve its mold making and machining capabilities.
The quality of the product is directly related to the technology used in its construction, and Delta Mold's commitment to continuous improvement and staying at the leading edge of mold making technology makes it very competitive. Among the equipment the company is expecting to purchase are large deep hole drilling and boring mill machines. These additions will permit the company to improve its machining efficiencies by up to fifty percent to manage demand as it grows.
Delta Mold is a very technologically focused company that is in constant forward motion, and investing in mold making technology enables the company to cut down year after year on lead times while offering the highest possible quality injection molds. This helps its customers improve their processes and profitability in the end.
This continuous improvement is a key component of the culture at Delta Mold and allows the company to stay relevant in a tough industry. The major investments planned to coincide with the company's 40th anniversary represent significant expansion, but the company has made it a goal to expand every year by upgrading equipment or software to stay ahead of the industry.
The company works to improve its systems for the sake of efficiency and productivity. Whether it is the quality management system, the business operating system, or its organizational system, everything is becoming leaner and more efficient with every passing year. There is a dedicated team of people who work solely on improving the business and finding ways to make processes faster while improving quality in the final product.
Delta Mold has implemented a 5S methodology within the past year – sort, set in order, shine, standardize, and sustain – to improve the efficiency of its operation. Every employee should hold to these principles at all times. This requires a great deal of self-discipline within the workforce, but for Delta Mold, this transformation has been relatively seamless as the employees of the company take great pride in their work and the constant improvement of the operation.
Workforce engagement is a cornerstone principle, and the company recognizes that its success is a direct result of the hard work and dedication of its employees. The industry within which it works can be quite competitive, and that often results in a tendency for dedicated workers to spend long hours at work. To keep them invested in the goals of the company and motivated to contribute to its success, the leadership always looks out for their wellbeing with a strong emphasis on work-life balance. In this way, Delta Mold has built a team that feels valued and respected, and that is, in turn, committed to the company. The employees are as invested in Delta Mold's success as its leaders are.
The employee-focused approach has proven to be very successful, and it helps to differentiate the company within its market. "Helping our people grow within their careers is a very big priority for this organization," says Ernie Young, vice president of sales. "It's a good place to come work. We don't have very much turnover whatsoever, and the people that we have here, we try to make sure that their career needs and personal needs are taken care of."
One of the most fundamental aspects of the company's dedication to its employees is its approach to safety. "We manipulate large pieces of steel," says Young. "That means people are constantly handling a lot of weight. We make sure that safety is our top priority."
Delta Mold is a family-owned business with family values, and its track record has proven that it can compete in the marketplace at any level. Staying current with technology, taking close care of its workforce, and always improving has pushed the company to great success. After forty years of growth, it has built a powerful momentum that will carry it through many more successful years going forward.